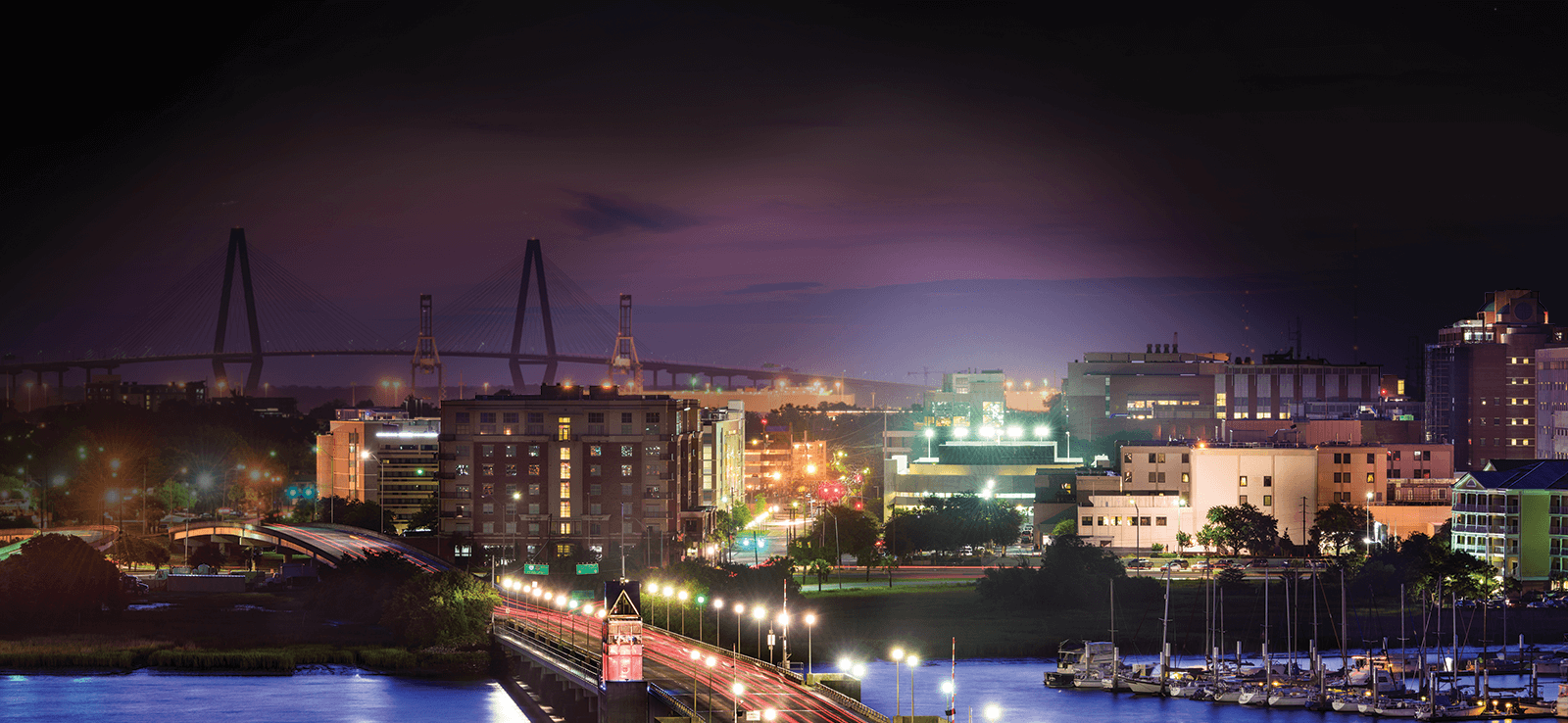 Premier Limo Service Company in Charleston
CRUISE THE LOWCOUNTRY IN STYLE
At Atlantic Executive Limousine, we strive to provide an unmatched experience with our town car and limousine services in Charleston. Our drivers have extensive knowledge of the area, so you can trust they will get you to your final destination safely and promptly. Sit back and relax in one of our limos from Atlantic Executive Limousine today.
Our Charleston Transportation Services
With affordable price points and the most experienced drivers in the business, we are the dependable limo rental company near you in Charleston. Our drivers will arrange your service to ensure it is above and beyond your expectations. At Atlantic Executive Limousine, we specialize in providing transportation for Charleston weddings, proms, golf outings, bachelor/bachelorette parties and engagement parties. Our luxurious and hassle-free transportation services allow you to embrace those special moments in the comfort and safety of our limos or town cars.
Experience the Difference with Our Limo Service Company
Our vehicles are available for service 24/7, and each limo and town car receives regular preventive maintenance. Rely on Atlantic Executive Limousine for your transportation needs in Charleston, South Carolina. Contact us today to get a quote on your service.
Group rates and corporate discounts are available.
Reliable Limousine Service & Limo Rental Near Charleston, SC
When you're looking for the best Charleston limousine service or need an airport car service to make your travels more convenient, you can rely on Atlantic Executive Limousine to get you where you need to go. We offer a full fleet of beautiful limousines and cars with professional drivers with a reputation for safety and reliability. When you need a limo service close to Charleston, SC, our team is standing by to provide the professionalism and service you deserve.
An Affordable Limo Service
Our Charleston limo is highly rated for many reasons. Not only do we fully maintain our entire fleet to ensure we transport you in a safe vehicle, but all of our drivers exhibit the utmost in professionalism and integrity. On top of that, you won't pay too much for the service you deserve. We offer one of the most affordable limo rental options near Charleston, SC, so you can get wherever you need to go with class. Choose from a variety of vehicle sizes so you always have room for everyone you want to take along for the ride.
Your Search for a Limousine Service Ends Here
You don't have to keep searching for a limo service near me. Now that you're here, you can rely on our team to get you wherever you need to go, whether you want a nice ride for your wedding day, or you need an airport car service to get you to and from the airport on time. Our drivers are extremely reliable, so you can count on them to follow your schedule and ensure you arrive exactly when you need to.
Contact us today to schedule your affordable limo service close to Charleston, SC, today!
What our clients are saying
"I just wanted to say THANK YOU for taking such good care of our executive, Erika. After her first flight was cancelled, the second flight did not arrive until almost 2:00AM. Your driver was there and not only got Erika to the villas safely, but also stayed with her until nearly 4:00AM while she waited for security to help her get into her villa. We appreciate your willingness to go the extra mile!"
"My driver Cherron… What can I say?! She was easily one of the most pleasant people I have ever met! She was friendly and full of good conversation. Believe me when I tell you, she was the perfect ending to a 14-hour trip on the train. Whenever we're in Charleston and in need of a ride, "If it ain't Cherron, I'm walkin'!" I am recommending you to all my family, as well as my musician friends and contacts!"
"Atlantic Limousine was outstanding – made the journey most enjoyable. I am from Ireland and am not very familiar with that part of the US. If I travel to that region again I would like very much to avail of your great drivers."
"We called the day before prom to see if a car was available and miraculously they had a Cadillac sedan. It was very clean, Roman was our driver and arrived a little early. He was extremely professional and even took a few pictures for us. Roman was in contact with us throughout he evening and even called once he had our kids dropped off at prom. He went above and beyond to make the kids as well as us parents comfortable. I HIGHLY recommend them, and we will no doubt be using them again. thanks."
"I highly recommend (Atlantic Executive Limousine). I was in Charleston for a company event that required airport and city transportation. The town cars and limo buses were new and the drivers were extremely professional both in appearance and manner. Atlantic Executive Limousine service receives 5 stars!"
"We have to hand it to Martin Somsky of Atlantic Executive Limousine. He's one of the best in the business! Anytime we need a sprinter, town car, or any other type of small group transportation, he's our guy! Cars always arrive on-time and in pristine condition."
"Planning an international business event can be hectic and nerve racking especially when having to get so many people to and from the airport at so many different times. With Atlantic Executive Limousine I never had to worry. I felt so at ease that they would get the job done so I was able to focus on the other things I needed to do. I am especially impressed with how my guests were treated. Atlantic Executive Limousine went above and beyond in taking care of my guests."
"While in Charleston for a large company event, I was introduced to Atlantic Limo Service. The cars & limos were new, clean, and kept in tiptop shape during our use. The drivers were prompt, courteous, and very helpful in sharing their knowledge of the area and doing anything they could make our experience enjoyable. I would highly recommend this service and give them 5 stars for quality & professionalism in meeting our needs."
"I would recommend Martin and his team of drivers from Atlantic Executive Limousine Service with total confidence. Executive Limousine kept on top of all changes and was in constant communication with my Travel Staff. Their professionalism was reflected in the drivers and their attire, the exceptional condition of all vehicles, and their flexibility due to unforeseen weather issues. 5 stars!"
"Your driver Lee was awesome. Extremely professional and courteous. Great driver, terrific follow up and he represents your company in the very best way. I would recommend him and your company any day!"